Last updated on 2020/04/05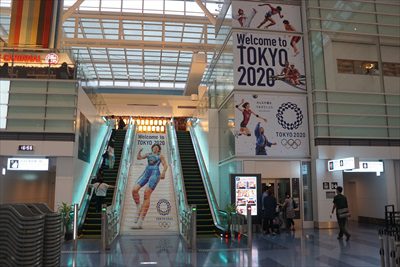 This is unofficial site of Haneda (Tokyo) International Airport.
This site provides helpful information and TIPS for foreign travelers.
I'm a Japanese living in Tokyo.
Sorry for my poor English !
<New> Important Information
The terminal name of Haneda airport international terminal has been changed from "International Terminal" to "Terminal 3" since 2020/03/14.
Please check official website of Haneda Airport.
A part of ANA's international flights started to depart/arrive from/at Terminal 2 from 2020/03/29.
International flights operated by the other airlines except for ANA depart/arrive from/at Terminal 3 as the same as before.
Please check ANA's official website information.
Guide to stay overnight in Haneda Airport
TIPS about facilities of Haneda Airport
From Haneda to Tokyo Cities
Hotel and Spa near Haneda Airport
SIM Card
Ramen Noodle