2018/03/03 Updated
If you arrive at Tokyo Haneda airport in late night, you might be troubled since public transportations (Keikyu line and Monorail) are suspended.
However there are some late night limousine buses operated.
Late night buses for Shinjuku and Ikebukuro departs from Haneda at 1:00AM, 1:40AM and 2:20AM.
On the other hand, a new modern Onsen spa "Thermae-yu(テルマー湯)" opens for 24 hours.
We can stay overnight at this spa with costing 4200 – 4524 JPY (including midnight fee).
Using this midnight bus and spa, we can stay overnight with reasonable price even after midnight arrival at Haneda.
In this article I will introduce my experience to have get on the late night bus from Haneda and stay "Thermae-yu(テルマー湯)" at Shinjuku(新宿).
Midnight on 2016/02/12.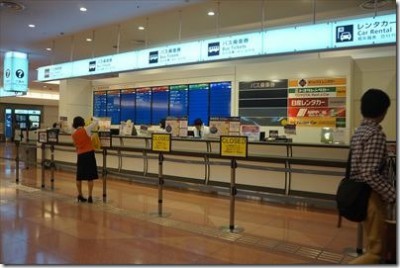 I arrived at arrival hall of Haneda Airport International Terminal (from my office…)
If you come from immigration arrival, you can see bus ticket counter on the left hand.
It will be closed after 1:45AM until 5:00AM.
After 1:45AM, you need to buy a ticket from vending machine.
I purchased a midnight bus ticket to Higashi-Shinjuku-eki(東新宿駅)。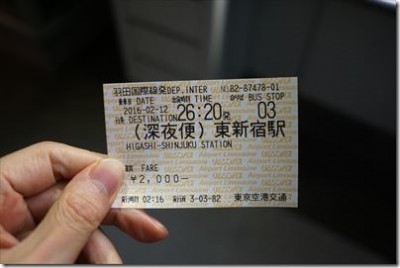 Higashi-Shinjuku is the nearest bus stop to "Thermae-yu".
It costs 2000 JPY (midnight charge)
Please refer to Airport Limousine Bus official website for more details.
AM2:20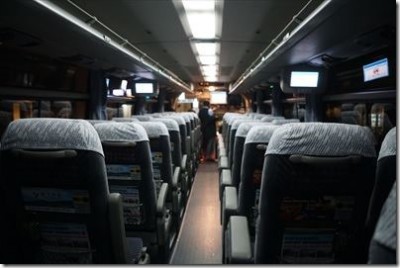 I got on the last midnight bus for Ikebukuro via Shinjuku.
You need to pass a ticket to a driver.
My destination is "Higashi-Shinjuku-eki(東新宿駅)" which is next to Shinjuku Station South Exit Terminal 'Busta Shinjuku".
Only the buses depart from Haneda at 1:00AM, 1:40AM and  2:20AM stops at Higashi-Shinjuku-eki.
Other buses don't stop there. Please be careful.
Inside the bus, English voice announcement and a display in English are available.
You can store your baggage into the cargo space under the floor of bus before getting on.
The bus were running through underground tunnel.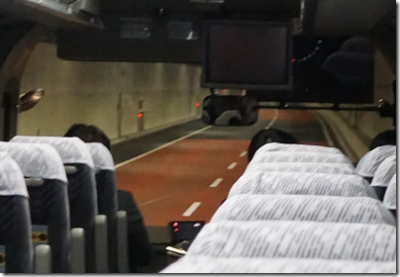 The bus stops at "Busta-Shinjuku (Shinjuku station south exit)" bus terminal first.
Many passengers who stay at hotels near Shinjuku station may get off.
I kept sitting until the next bus stop.
AM2:55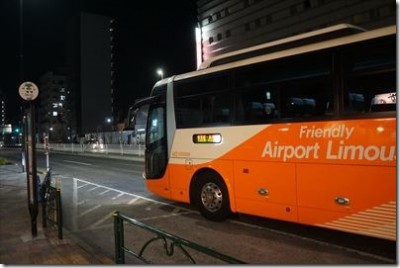 I got off the bus at Higashi-Shinjuku-eki bus stop.
It takes about 35 minutes from Haneda Airport.
The bus stop stands in front of APA HOTEL (Higashi-shinjuku branch).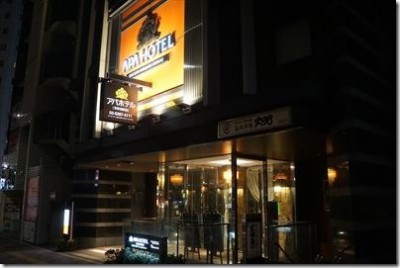 It is 10 minutes walk to"Thermae-yu" spa from here.
Google Map:

I walked to the south along "Meiji-dori" street.
I could find convenience store "LAWSON" on the right side.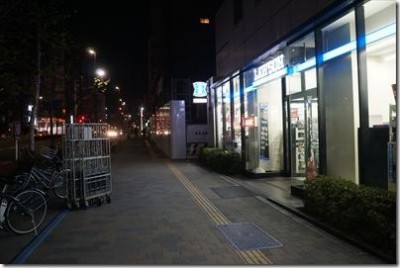 I could also find some restaurant which opens for 24 hours.
After I found "Family Mart" near "Hotel Bali An Resort"..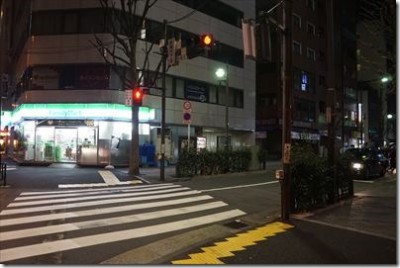 I turned right and went straight.
At last I found the destination "Thermae-yu(テルマー湯)" on the left hand.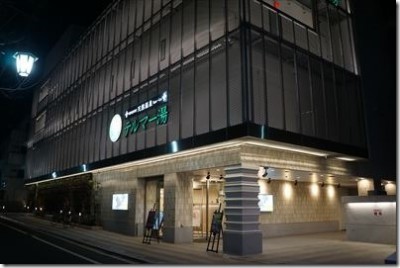 It is located next to "Shinjuku Golden-Gai Street" which has many small Japanese traditional bars.
3:05AM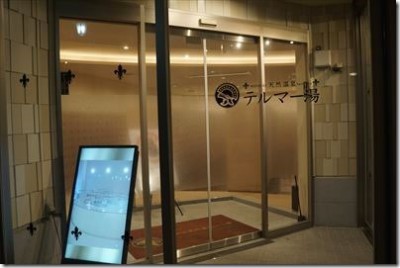 I entered "Thermae-yu" spa.
The below is a brief instruction.
Entrance
It opens 24 hours.
Once you check-in, you can't go outside without payment.
Taking photo inside the facility is prohibited.
If you have tattoo on your skin, you might be refused to enter.
You have to put off your shoes at the entrance.
Then you need to store them into a shoes box on the right side and get the key (Don't lose it).
Go through the flapper gate and proceed to the front counter.
Check in
A staff will make a instruction about the facilities and charge (Maybe in english…).
You can leave your baggage to a staff.
The admission fee is 2364 JPY per 12 hours  for working day , 540 JPY is added on Saturday, Sunday and public holiday. Towels and clothes are included.
Late night fee 1836 JPY (2160 JPY for Sat/Sun/Holiday) is additionally charged when you stay from 0:00AM to 9:00AM
 After the instruction you receive a locker key from a staff.
This key is also used for payment for various services (restaurant, massage and beverages) inside. So don't lose it.
Payment is later (at check-out).
At linen counter next to the front, you can get clothes and towels within a bag from a staff.
Locker room
Go to a locker room (for gentlemen and ladies are separated) and find your locker which has the same number as your key.
Change clothes and confirm the box is locked after storing your belongings. (The bathroom is on the 2nd floor. So you don't have to be fully naked at the locker room)
Bringing towels in your bag, go up to the 2nd floor and you can enjoy Japanese style public bath (For gentlemen and ladies are completely separated).
Bathroom
You need to get fully naked before enter the bathroom.
There are various kinds of bath and sauna inside.
Shower, shampoo, conditioner, shaver etc are also available for free.
The facility is very clean and modern. so it is so comfortable.
Restaurant and Sleeping places
After taking bath, you can enjoy restaurant (it opens until 8:30AM).
You can sleep on a reclining chair or sofa on B2F or 3F.
AC outlets are available on several reclining chairs. It is very useful to charge your mobile phone or laptop.
After 0:00AM (midnight), all area of the 4th floor is available for all visitors for sleeping (A part of the 4th floor is additionally charged for "Gan-ban-yoku (hot sauna rooms)" until 0:00AM).
 If you stay more than 12 hours, 324 JPY/30 min is additionally charged.
JR Shinjuku Station is about 15 minutes walk from the "Thermae-yu".
If you have a plan to arrive at Haneda at midnight and you want to keep your health, I think staying "Thermae-yu" in Shinjuku may be one of the best choice.
It may sometimes close due to maintenance of the facilities.
Please check the website using Google translation in advance.
"Thermae-yu" official website (Japanese)
Have a nice trip !