2016/08/07
I tried to buy "U-mobile PREPAID DATA SIM" and use it in order to investigate whether it can actually be used easily or not.
I bought a sheet of the SIM card in convenience store "Seven Eleven" on the 3rd floor (Departure floor, Public Area) inside Haneda Airport International Terminal.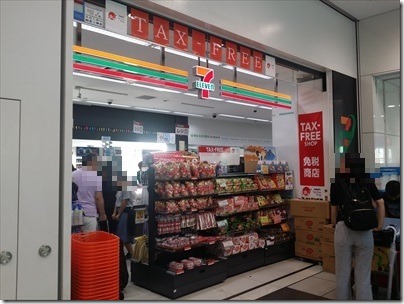 This "Seven Eleven" opens from 6:00AM to 11:30PM.
The same card can be got in convenience store "Air Lawson" on the 1st floor (Ground floor, Public Area) inside Haneda Airport International Terminal.
"Air Lawson" opens 24 hours, however it looks the stock is fewer than "Seven Eleven".
You can find this kind of card hung on the shelf.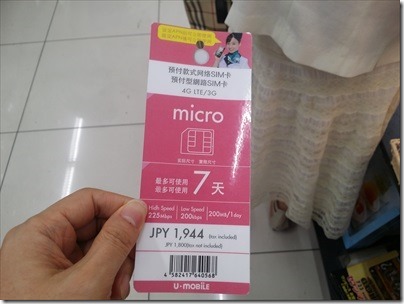 Get a sheet of card which you prefer.
This is a temporary card (not a real SIM card) to indicate which kind of card you need.
After you bring this card to the counter, you can get a real SIM card.
There are 2 points to check before you buy the SIM card.
One is "Size of SIM card".
The other one is "Valid period".
Regarding the "Size of SIM card", there are 3 kinds of sizes of SIM card.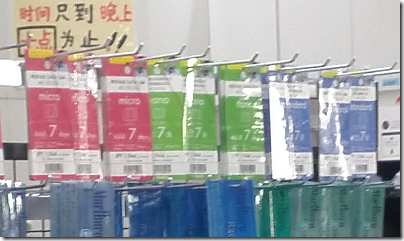 Normal Size (Blue color)
Micro Size (Red color)
Nano Size (Green color)
The prices are the same.
You need to check the size of SIM card of your smart phone in advance.
Regarding the "Valid Period", there are 2 kinds of valid period.
7 days (1944 JPY including Tax)
15 days (3024 JPY including Tax)
The prices are depending on the valid period.
You can choose based on how long you will stay in Japan.
On the day I got it, I could find only 7 days cards in Seven Eleven.
If you need 14 days card, you should go to "Air Lawson" on the 1st floor.
You have to choose a SIM card carefully which has appropriate size and valid period before you buy it.
The payment can not be refunded even if you choose wrong type of SIM card.
After payment, I got a SIM card.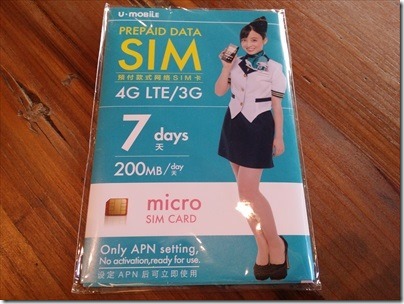 This girl is a Japanese (a little bit famous) actress Kanna Hashimoto.
I got "micro size" and "Valid for 7 days" SIM card.
I can buy it without indicating my ID nor passport.
I opened the package.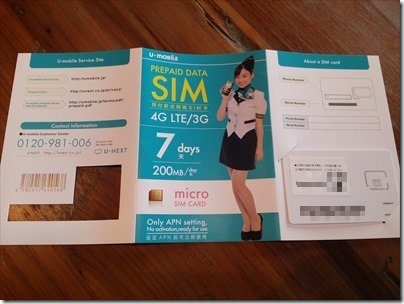 The SIM card and instruction manuals were included.
The simple manual was written in 6 languages.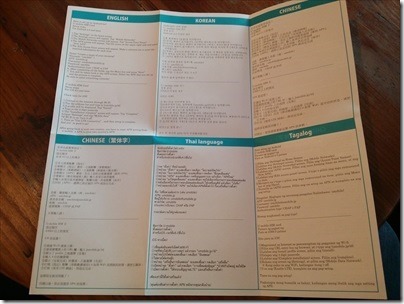 English, Korean, Chinese(Simplified), Chinese(Not simplified), Thai, Tagalog were available.
Set up steps for Android
Set up steps for iOS 8.0 or later
PRECAUTIONS
APN information
How to remove SIM card
Warning when handling the SIM card
were described in very small letters.
This is a SIM card included.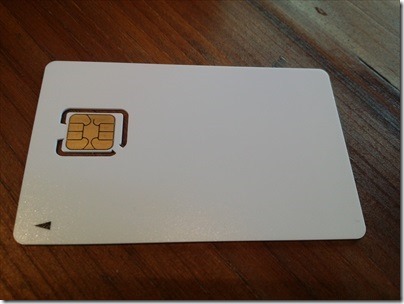 Remove the SIM card carefully not to be broken.
I turned off my Android smart phone (Samsung Galaxy Note 3 SIM Free).
And I put off an original SIM card and inserted this SIM card into the device.
After turning on, the data communication was not available yet because APN was not automatically set.
So I set up the APN setting as following.
Name : u-mobile (just example, you can set a name as you prefer)
APN : umobile.jp
Username : umobile@umobile.jp
Password : umobile
Authentication type : CHAP or PAP
After setting I rebooted the device, I could succesfully connect to the internet.
Google map is of course available in Japan.
While some other SIM cards may require to register additional  information on their website to activate, this "U-mobile PREPAID SIM CARD" doesn't require such a registration.
We can use it just setting APN, so I feel it is easily used.
According to the manual, if your smart phone is iphone iOS 8.0 or later, you need Wi-Fi connection to setup APN.
You can use Free Wi-Fi connection inside Haneda Airport.
So you should setup at the airport.
There are further points we need to know about this SIM card.
A "SIM Free (unlocked)" smart phone is required
200MB per day for high speed connection.
If you consume more than 200MB within one day, the transfer rate will be reduced to 128Kbps until 23:59.
After that (next day) the transfer rate will be resumed to high speed.
This SIM card is only for data transfer. Phone call and SMS are not available.
Network operator "NTT Docomo" is used.
If you use your smart phone in order to search Google Map and access website without watching movies, I think 200MB/day is enough.
U-mobile Official website :
English : http://umobile.jp/d/lp/prepaid/eng.html
Chinese : http://umobile.jp/d/lp/prepaid/chi.html
Here are setup guide in other language for your reference.
Chinese (繁体字)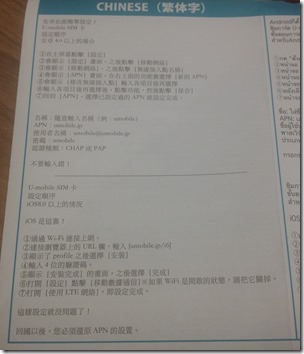 Chinese (簡体字)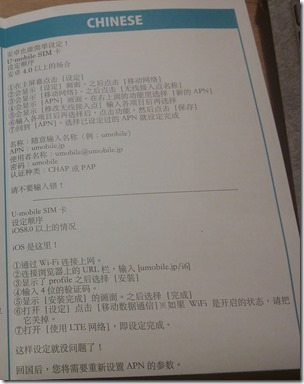 Korean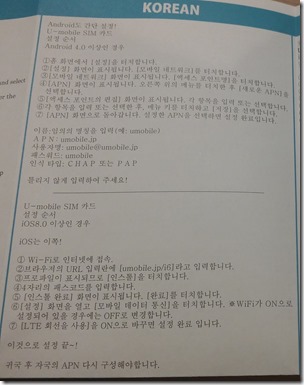 Thai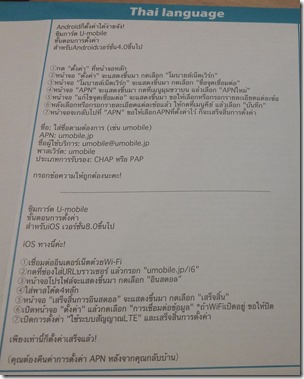 Tagalog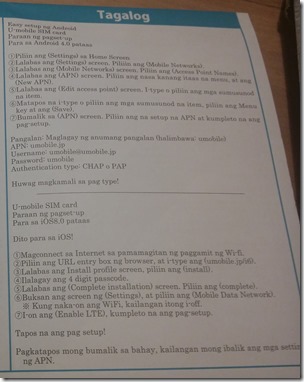 No Japanese instruction is found !
Have a nice trip !