2017/04/25
In this article, I'd like to introduce "FREETEL Prepaid Data SIM for Japan".
2018/01/21 : This SIM card is no longer available due to bankruptcy of FREETEL co.ltd.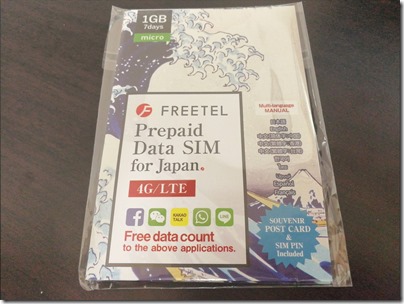 This SIM card is available in Haneda Airport International Terminal.
I got this at "Air BIC Camera" on the 2nd (Arrival) floor.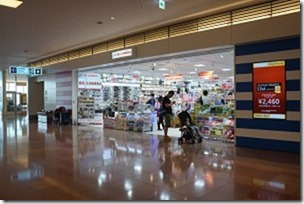 This Air BIC Camera (Haneda International Airport branch) opens from 7:00AM to 10:00PM。
You can also get the same SIM card at electrical retail stores in Tokyo cities at the same price.
In this time, I bought "1GB/7days micro size" one.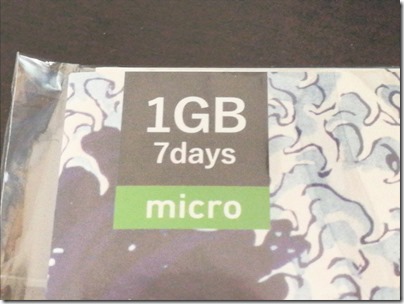 It costs 2280 JPY + Tax 8% = 2462 JPY.
"1GB" is the data amount for high speed data.
Even if you have consumed 1GB, you can still connect to internet at low speed less than 150kbps.
Voice call is not available (data communication only).
Accroding to the instruction…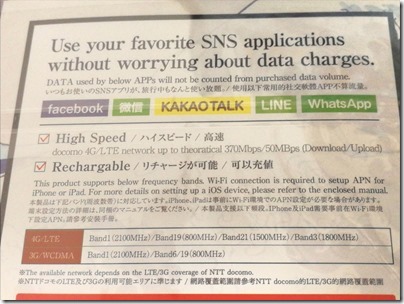 you can use SNS apps such as facebook, wechat, KAKAOTALK, LINE or WhatsApp without data limitation.
This "Free data count" feature for specified apps is one of the special point of this SIM card.
This is a SIM card and quick instruction included in the package.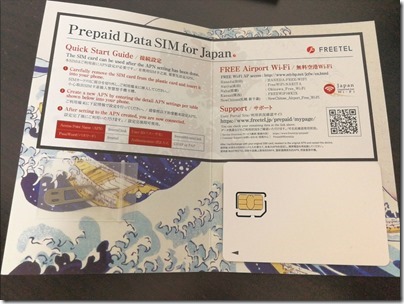 This package is dedicated to "Micro SIM".
Please make sure the size of SIM card (Normal, Micro or Nano) of your mobile phone before you buy it.
It is not refundable even if you buy wrong one.
This is a mount of SIM card.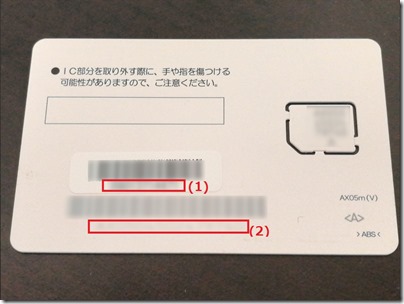 (1) TEL No.
(2) SIM Serial Number
These 2 numbers are required when you inquire the remaining data amount and Service period via website.
So I recommend to keep this mount even after activation.
This is quick start guide.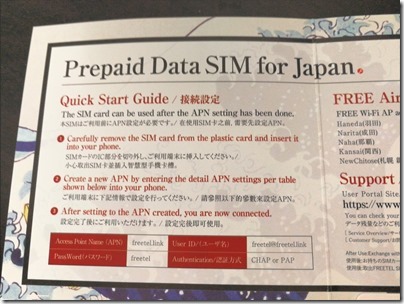 The quick instruction is written in English, Japanese and Chinese.
The URL for support is written.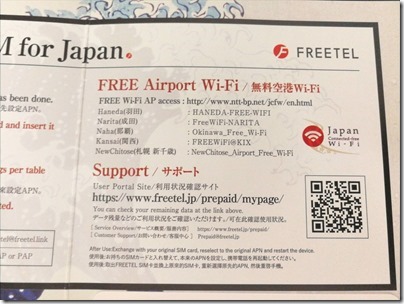 You can inquire the remaining data amount and Service period and add value via this website.
QR code is also available to get the URL.
User manual and postcard are also included.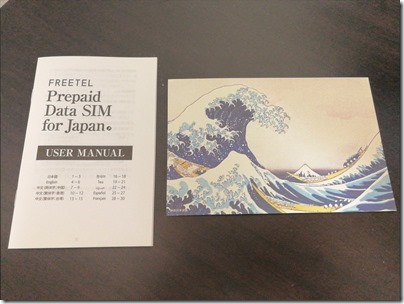 The postcard is just a gift for you.
User manual is written in 10 languages.
Japanese
English
Simplified Chinese for China
Traditional Chinese for Taiwan
Traditional Chinese for Hong Kong
Korean
Thai
Arabic
Spanish
French
The instruction is 3 page for each language.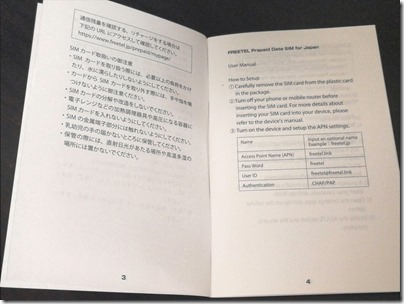 Page 1 is "How to set up"
APN settings are also written.
Page 2 is how to set up APN on Android and iOS.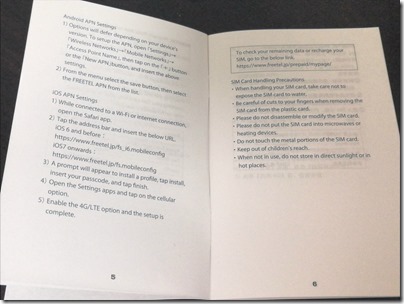 Page 3 is about URL for support website and SIM card handling Precautions.
The same instructions are written in the other languages.
SIM card release pin is also included.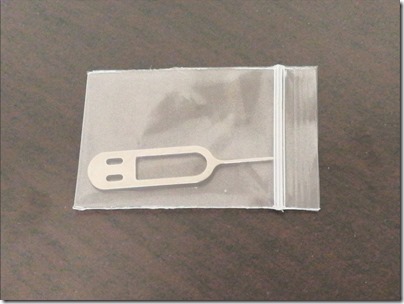 This may be useful for some people who have specified mobile phone.
The tip is very thin.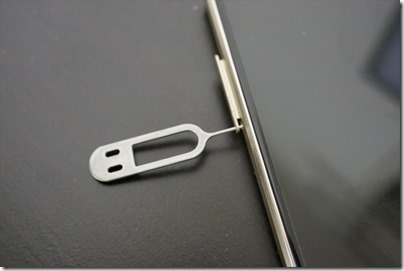 So I can use this pin to open SIM card slot of Huawei Mate9.
After I installed the SIM card into my Galaxy Note3 (Micro SIM), I set up the APN setting by myself following the instruction.
After restarting the device, I could use the internet connection easily.
If you can't connect appropriate network service, select "NTT DOCOMO" by yourself.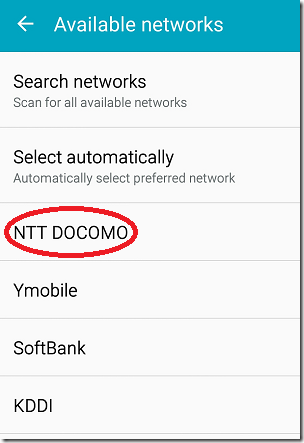 It may take long time (a few minutes) to scan available networks in Japan.
"NTT DOCOMO" is the most popular network in Japan.
This is the result of SPEEDTEST.



I can get the around 9MB/s for downloading (9:00PM on Tuesday).
I think it is enough speed to browse website.
When you access to the URL for support website(https://pp-p.freetel.jp/en/user), you may see Japanese website as below.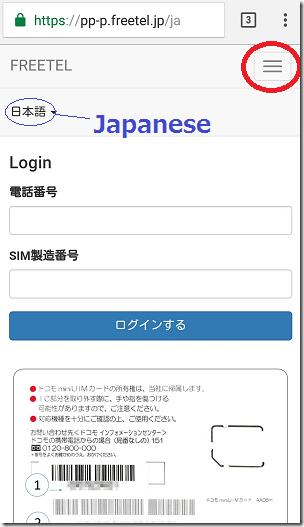 In this case, you can switch to another language by touching Menu button indicated by the red circle.
I could successfully select English.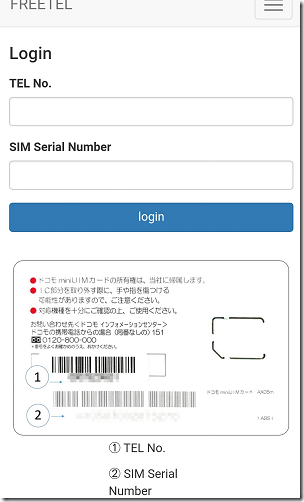 Then input "TEL NO" and "SIM Serial Number" printed on the mount of SIM card to login.
Just after activate the SIM card, we can see the status as below.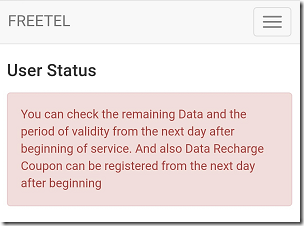 You can inquire the data amount and valid period from the next day.
After 1 day passed, I can check my status.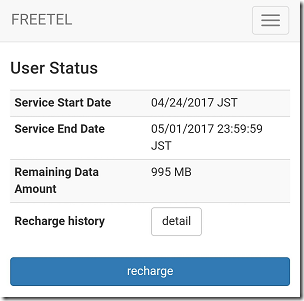 Valid period and the remaining data amount are indicated.
According to the instruction, we can recharge the value (but I didn't try it).
We need to buy recharge card to top up (On-line top up by credit card is not available).
And even if we add the value, the service end date is not extended.
Please be careful about it.
After I have watched Youtube Movie for 3 or 4 hours…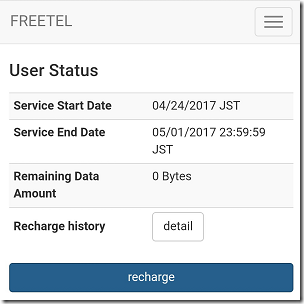 I have consumed 1GB.
Then the youtube movie playback stopped.
Internet connection was still alive but the transfer rate has been extremely slow.



It is less than 150kbps.
In this case it is very hard to browse website.
So you must want to recharge if you finished to use high speed data amount…
If you need more than 1GB within 7 days, I recommend to got other SIM card more than 1GB.
Please check more details the FREETEL's official website below.
https://www.freetel.jp/prepaid/